It is important for your outboard motor to be serviced regularly. It will prolong the service life of your motor significantly. And what if you discover a defect? Then you have also come to the right place if you need us to carry out repairs for you.
Professional Maintenance & Servicing
A service involves carrying out an overall technical inspection of your outboard motor which includes the following tasks. We will always contact you if we find any defects or if any extra work needs to be carried out.
NOTE: We only carry out servicing outside the season (September to February inclusive). We do not carry out any motor servicing after March.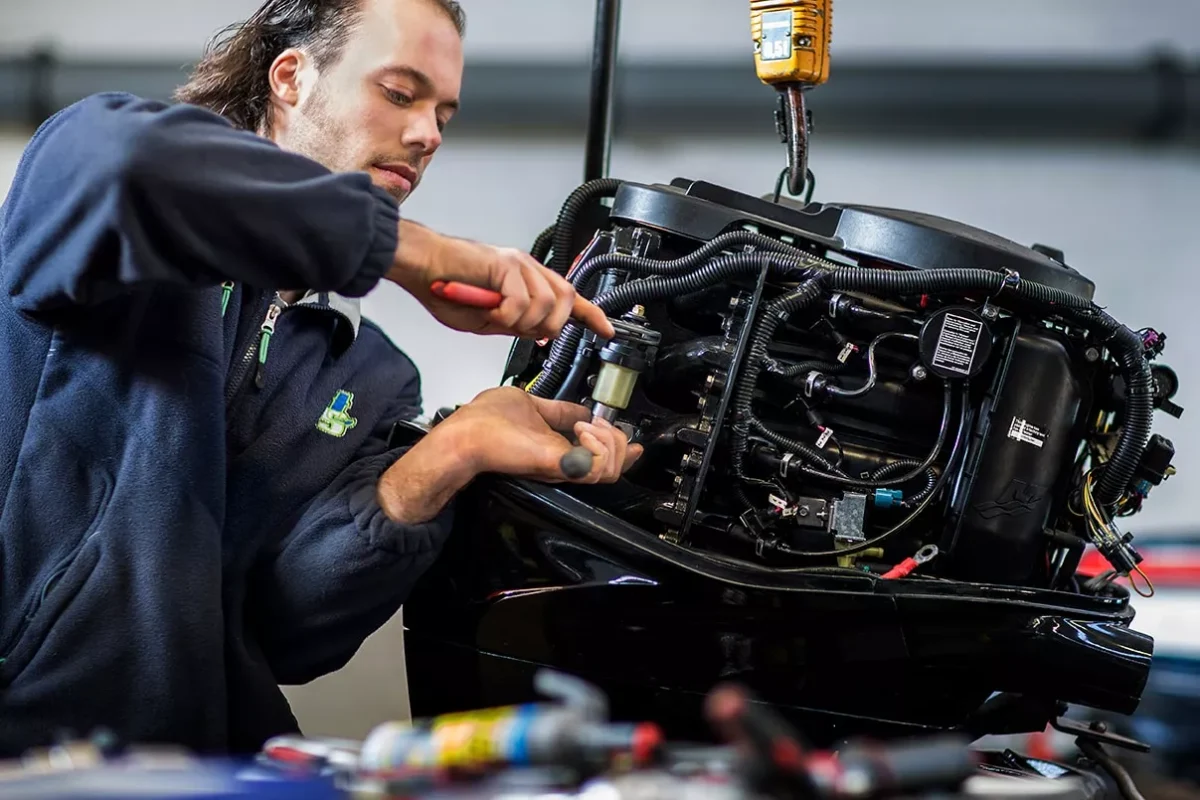 Minor Service
Change motor oil
Change shaft oil
Replace oil filter
Lubricate pivot points
Visually inspect cooling system
Replace petrol filter
Test and adjust
Major Service
Change motor oil
Change shaft oil
Replace oil filter
Replace spark plugs
Replace petrol filter
Replace impeller
Inspect anodes (replace if necessary)
Inspect thermostat (replace if necessary)
Ultrasonic cleaning of the carburettor(s) if necessary
Lubricate pivot points
Check valve clearance
Check/adjust switch/throttle cables
Check toothed belt
Check motor block for leaks
Inspect and lubricate propeller shaft
Motor readout + readout report (EFI motors)
Test and adjust
Book a professional service online. We will contact you within one working day to confirm your appointment.